Modern Turkey was founded as a secular state in 1923 by Kemal Ataturk, "The Father of the Turks", who brought in many radical reforms. Despite 99% of Turkey's citizens being Muslims (the majority Sunni) it has a secular constitution, and there is great tension between secularists and Islamists.
Turkey is divided between Europe (3%) and Asia (97%). The capital is Ankara, with about 5 million people, but Istanbul is the largest city, with about 14 million people.
Under President Recep Tayyip Erdogan, Turkey is becoming increasingly Islamic and nationalism has been strengthening. Following re-election in 2018, Erdogan became Executive President – head of state and head of government. Negotiations for Turkey to join the European Union have been put on hold due to his increasingly autocratic rule.
Since an attempted coup in July 2016, there has been an ongoing crackdown on all perceived opposition – soldiers, judges, teachers and religious minorities including the tiny Christian community. Some of the mounting pressure has translated into violent incidents against individuals and churches. Scores of Christian foreign nationals have been expelled, while US pastor Andrew Brunson (see below) was imprisoned for two years on false charges of links to terrorist groups.
Religious pluralism is widely viewed as a threat to Islam and "national unity", and many believe that to be a real Turk one must be a Muslim. A controversial law, Article 301, prohibits publicly denigrating the Turkish nation, and under its terms Christians have been accused of "anti-Turkishness". The state-funded Diyanet, or Presidency of Religious Affairs, controls religious groups and influences the extent of freedom of religion.
Christians in Turkey
Most of Turkey's Christians belong to the ancient churches (the largest being the Armenian Orthodox, followed by the Assyrian Orthodox), which have permission to meet. Up to 1.5 million Armenian and Assyrian Christians died in the Ottoman genocide of 1915.
Over 5,000 evangelicals worship in independent churches that have grown up over the past thirty years – most were formerly Muslims or atheists. They are known as Protestants because there is no Turkish word for evangelical, and they meet in around 150 churches, mostly concentrated in Istanbul, Ankara and Izmir. Unlike the traditional churches, most Protestant churches are not recognised by the government, and local authorities often refuse to grant them permission to build or rent premises. They cannot train their own pastors and historically have relied on foreign Christians to serve as pastors.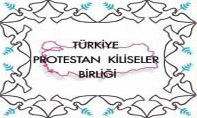 Turkey's constitution and penal code grant freedom of religion – it is not a crime to be a Christian or to disseminate the Christian faith (although adults may not share their faith with under-18s) – but minorities often point to a lack of implementation. The Association of Protestant Churches of Turkey was formally established in 2009 to link evangelical fellowships and leaders and provide them with advocacy and support. (It had begun informally in 1989.)
Christians are associated in many Turkish people's minds with the Crusades, the Inquisition, imperialist policies and western immorality. Evangelicals and especially missionaries have been misrepresented widely by the government, the media and in school textbooks, and some missionaries have been beaten. It is considered a disgrace if a Turk leaves Islam for Christianity, and Muslims who become Christians face enormous pressures, mainly as a result of social and familial ostracism, but also in the form of threats from Turkish nationalists and Muslim extremists. Fear of discrimination and social exclusion means many people who leave Islam do not change the designation of Islam on their ID cards. On rare occasions, Muslim converts have been attacked and even killed.
In the most serious attack in recent years, a German and two Turkish Christians (both former Muslims) were tortured and murdered in Malatya in 2007 by attackers who posed as enquirers into Christianity. In September 2016, at the trial's 115th hearing, five men were convicted of the "Malatya Massacre" and sentenced to life in prison.
An assassination plot against Pastor Emre Karaali of Izmit Protestant Church was foiled when, in January 2013, police arrested the 14 people involved in the plot.
In autumn 2015, 15 Protestant congregations and their leaders were targeted in a campaign of death threats.
Deportations
The Association of Protestant Churches in Turkey reported in March 2022 that Turkish authorities had deported 78 foreign Protestant pastors since the beginning of 2019 (35 in 2019, 30 in 2020 and 13 in 2021). Spouses and children were also deported, bringing the total to 185. Their government records were amended to indicate that they were considered a "threat to national security".
Many cases followed attendance at training seminars in late 2019 and early 2020 on children's work and church leadership, with Turkish authorities claiming that missionary activities and attendance at an Association of Protestant Churches conference constitute security concerns. Since many Protestant congregations rely on foreign pastors, deportations cause leadership problems.
Following the barring of at least thirty foreign Protestants from re-entering Turkey after travelling abroad in 2020, the Association of Protestant Churches in Turkey  commented, "These people and their families have been resident in our country for many years. Not one of them has a criminal record or conviction of any form. This situation represents a major humanitarian problem. These entry bans, imposed with no forewarnings, disrupted family unity and created a state of chaos for all members of the individual's family."
Imprisoned pastor
American pastor Andrew Brunson, who led Izmir's Resurrection Church for 23 years, was arrested in October 2016 and imprisoned for two years on false charges of terrorism and spying. His release was the result of intensive diplomatic efforts and he returned to the US immediately.
The Association of Protestant Churches' annual human rights report for 2018 stated that the number of media attacks designed to incite hatred of Protestants seriously increased during Pastor Brunson's incarceration and trial, with Turkish media repeatedly linking churches and individual Christians to terrorist organisations.
(Al-Monitor, Association of Protestant Churches in Turkey, Christian Solidarity Worldwide, Forum 18, International Christian Concern, Middle East Concern, Operation World, Voice of the Martyrs Canada, World Watch List, World Watch Monitor)
Church in Chains in Action
Church in Chains has had several meetings at the Turkish Embassy in Dublin in relation to the legal and social difficulties faced by evangelical churches.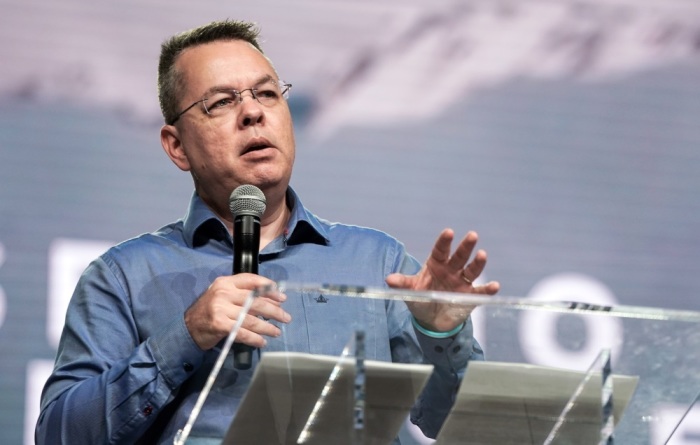 Pastor Andrew Brunson and his wife Norine have spoken publicly about the persecution they endured in Turkey, where Andrew was imprisoned for two years on false charges of terrorism and espionage.