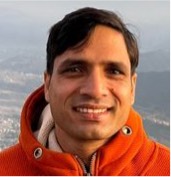 On 13 July, Jumla High Court sentenced Pastor Keshav Raj Acharya of Pokhara city's Abundant Harvest Church to one year in prison and a fine for proselytising.
The pastor was first detained in March 2020 on a charge of spreading misinformation about Covid-19. He was released on bail the following month but was re-arrested the same day and charged with "outraging religious feelings" and "attempting to convert" under Nepal's anti-conversion laws.
Pastor Keshav was bailed in May 2020 but was arrested a third time before being released on bail in June of that year. In November 2021, he was found guilty of proselytising (becoming the first person convicted for proselytising under the anti-conversion laws, which were enacted in August 2018) and was sentenced to two years' imprisonment and a fine. He was imprisoned until bail was granted in December.
In June 2022, Pokhara District Court in Kaski dropped all charges against Pastor Keshav, meaning that the High Court's decision last month to sentence him to one year in prison came as a shock to his family. The pastor is married to Junu Acharya, who is also a pastor, and they have two young children.
Joseph Jansen, chairman of advocacy group Voice for Justice, told AsiaNews: "It is illegal and unethical to compel someone to change their faith by use of threat or coercion; however, Pastor Keshav Acharya did not resort to coercion to convert anyone to Christianity. The pastor only exercised his right to freedom of religion and did not commit any offence. It is regrettable that Nepal's anti-conversion laws are worded and enforced in such a way that they may also be applied as anti-blasphemy measures."
Pastor Keshav's lawyer is applying for bail and is appealing the verdict at the Supreme Court, citing Nepal's constitution and international law commitments.
(AsiaNews, Church in Chains Prisoner Profile, Jubilee Campaign)
Share this