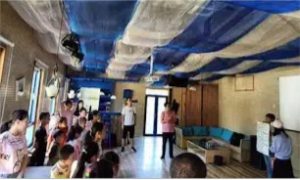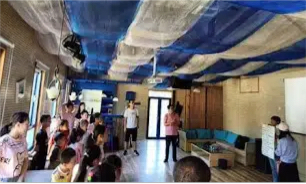 On 25 July police raided a youth summer camp run by Zion Reformed Church in Taiyuan, capital of Shanxi province, and detained four members (lead pastor An Yankui, his co-worker Zhang Chenghao and husband and wife Wang Yingjie and Wang Ying), placing them in administrative detention for 15 days for "carrying out activities in the name of an illegal social organisation". Police confiscated children's Bibles, teachers' mobile phones, books and other personal belongings and refused to give an inventory of the items seized.
Zion Reformed Church, also known as Xuncheng Church, is an unregistered house church planted in 2008 by the influential Early Rain Covenant Church (ERCC), a large unregistered house church in Chengdu in the neighbouring Sichuan state that has experienced heavy persecution. ERCC's lead pastor Wang Yi is serving a nine-year prison sentence for "inciting subversion of state power" and "illegal business operations". Pastor An Yankui is a graduate of ERCC's Western China Bible School and has written articles about Pastor Wang Yi.
Since China's revised Regulations on Religious Affairs took effect in 2018, Zion Church has suffered continuous persecution because of its refusal to join the Three-Self Patriotic Movement (the official Protestant church in China) and register with the government.
Raid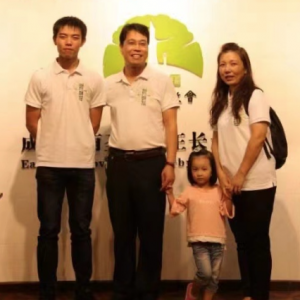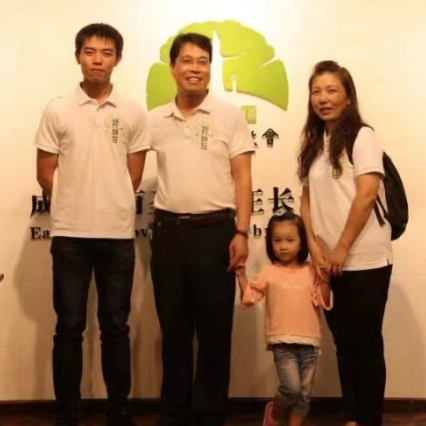 At around 5.30 pm on the second day of the three-day summer camp, police officers and representatives from the Religious Affairs Bureau burst into the building and demanded to inspect the camp on the grounds that there were "safety hazards". Ten uniformed police and five men in plain clothes took away An Yankui, Zhang Chenghao, Wang Yingjie and Wang Ying. The children were left at the camp with the pastor's wife Yao Congya (pictured with her husband and children) and Zhang Chenghao's wife Guo Juan.
Officers asked parents to come to the camp, where they waited outside for their names to be called before being allowed to bring their children home. Some spoke with law enforcement officers because they were holding their children's Bibles and an argument broke out between parents and a official from the Religious Affairs Bureau: when a parent asked her which laws prohibit their children from studying the Bible, she shocked them by responding, "You also allow them to kill and set fire to people, right?"
Previous arrests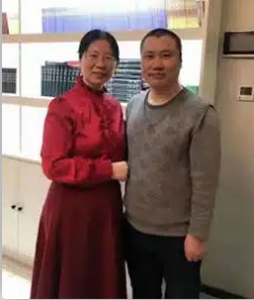 The four church members who were detained had all been detained previously – most recently Wang Yingjie and Wang Ying (pictured), who were sentenced to 15 days of administrative detention in June 2023 in connection with a raid on the church in 2022, when they could not be placed in administrative detention due to Covid restrictions.
Pastor An Yankui and Zhang Chenghao were arrested in November 2021 along with five other Christians who had travelled with them to a Christian conference in Malaysia in January 2020. They were all charged with "crossing the national border illegally" despite leaving and entering the country through customs with valid visas and passports. An Yankui and Zhang Chenghao were each fined and sentenced to one year in prison (the other five Christians received shorter sentences) and were released on bail in November 2022.
(China Aid)
Photos: China Aid
Share this