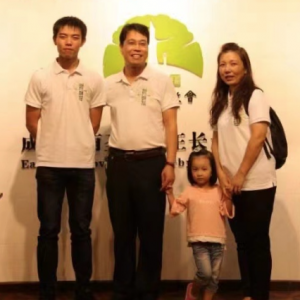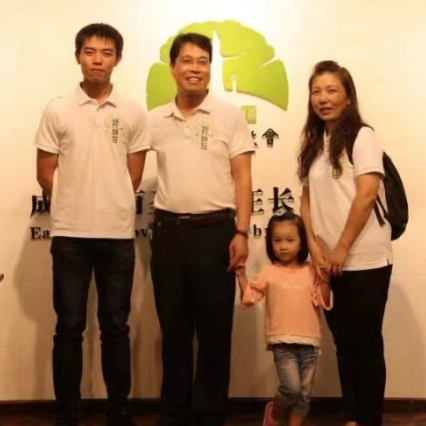 Zion Reformed Church, also known as Xuncheng Church, is an unregistered house church in Taiyuan, capital of Shanxi province in northern China. It has experienced continuous persecution over the past five years, most recently when police raided its youth camp in July 2023 and detained four leaders including lead pastor An Yankui (pictured with his wife Yao Congya and their children).
Zion Church was planted in 2008 by the influential Early Rain Covenant Church (ERCC), a large unregistered house church in Chengdu in neighbouring Sichuan state that has experienced heavy persecution. ERCC's lead pastor Wang Yi is serving a nine-year prison sentence for "inciting subversion of state power" and "illegal business operations". Pastor An Yankui is a graduate of ERCC's Western China Bible School and has written articles about Pastor Wang Yi.
Since China's revised Regulations on Religious Affairs took effect in 2018, Zion Church has suffered continuous pressure and persecution because of its refusal to register with the government and join the Three-Self Patriotic Movement (TSPM, the official Protestant church in China).
Current government policy is to try to force local religious groups to register with the relevant official faith organisation and to "sinicise" (become Chinese in character and submit to the Chinese Communist Party). In the case of Zion Church, attempts to enforce this policy have led to many to raids and detentions.
Leaders imprisoned
In the most high-profile incident, Pastor An and his co-worker Zhang Chenghao were arrested in November 2021 following their attendance at a Christian conference in Malaysia in January 2020. Five Christian co-workers who travelled with them (Zhang Ligong, Wang Runyun, Wang Shiqiang, Zhang Yaowen and Song Shoushan) had already been arrested in July 2021 and the authorities requested multiple times that they and their families join TSPM churches, which they refused to do.
The seven Christians were charged with "crossing the national border illegally" despite having left and entered the country through customs with valid visas and passports. Pastor An and Zhang Chenghao were each fined and sentenced to one year in prison, while the five others were each sentenced to between six and eight months in prison. On 21 November 2022, Fenyang City People's Court ordered that Pastor An and Zhang Chenghao be released on bail.
Pastor An was previously arrested on 30 December 2020 along with five other Christians during a Bible study at his home. The other Christians were released at around midnight but the pastor was administratively detained for 15 days.
Another of Pastor An's co-workers at Zion Church, Zhao Weikai, has been in prison since 17 May 2021, following a raid on his home. He was detained, charged with "illegal holding of materials promoting terrorism and extremism" and on 30 December 2022 he was fined and sentenced to two years in prison .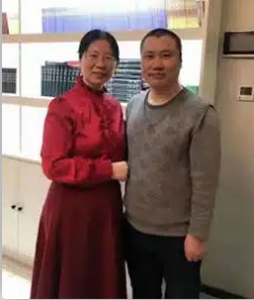 In June 2023, church workers Wang Yingjie and Wang Ying (pictured) were sentenced to 15 days of administrative detention in connection with a raid on the church on 3 April 2022. At the time, Covid restrictions meant that they could not be placed in administrative detention and their punishment was postponed. They were among seven Christians detained in the raid and taken to a police station where police tried to force them to sign a waiver stating that they would never attend any service at Zion Reformed Church. They all refused and police confiscated their phones before releasing them between midnight and 5 am. They were each sentenced to 15 days' administrative detention, which they have been called to serve at various times. One of the seven was Yao Congya, who served her 15-day term in August 2022, while her husband Pastor An was in prison awaiting trial.
Armed raid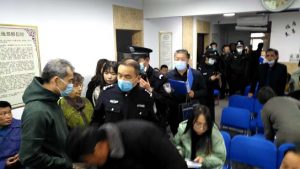 A major incident occurred on 15 Nov 2020, when armed military police accompanied by officials from the public security bureau, ethnic and religious affairs bureau, ministry of civil affairs and the local police station raided Zion Church and detained seven members including Pastor An and Yao Congya. Police confiscated mobile phones, Bibles, hymn books and choir robes, recorded everyone's personal information and posted a disbandment notice on the church door.
China Aid reported that officers said they were stopping the service because congregants were not wearing masks and that when Pastor An asked to speak with police they refused and an officer restrained him in a strangle hold, while others assaulted him.
The seven members who were taken to the police station for interrogation were told to change into prison uniforms and were handcuffed in a detention room for three hours before being allowed to change back into their own clothes. They were asked to provide statements and were released at 10 pm that evening.
(China Aid)
Photos: China Aid
Share this