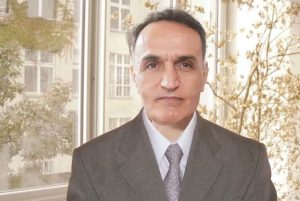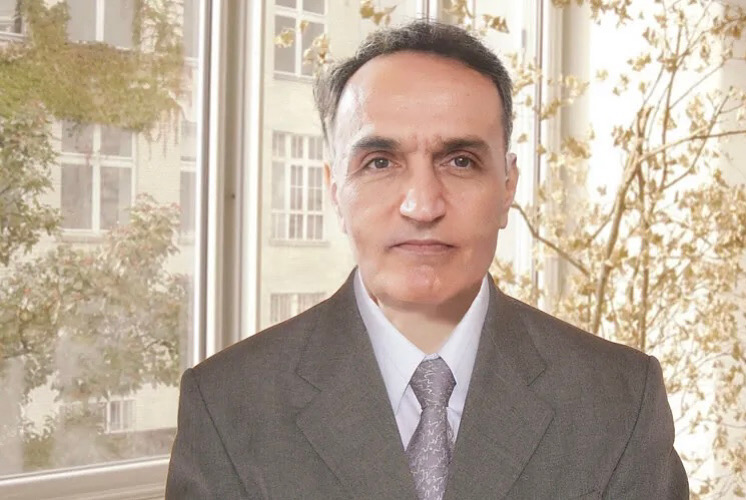 An Iranian-Armenian Christian who taught other Christians in his home has been sentenced to ten years in prison for what the judge described as "propaganda contrary to and disturbing to the holy religion of Islam".
Anooshavan Avedian, who turned sixty on Saturday, was sentenced last month along with two members of his house church, Abbas Soori (45) and Maryam Mohammadi (46), who are both converts to Christianity and who received non-custodial punishments. The three Christians have appealed against the verdict.
Following his release, Anooshavan will face ten years' "deprivation of social rights", which includes a restriction on the type of employment he can have.
Abbas and Maryam were sentenced to the same ten-year deprivation, plus two-year bans on travel abroad, membership of any political or social group, and residence in their home province of Tehran or any adjacent province. Exile from Tehran is an especially heavy blow for Maryam, who runs a workshop in the Tehran area and has built up a local clientele. The two converts were also fined and ordered to report regularly to the offices of the Ministry of Intelligence (MOIS).
Anooshavan and Abbas are both married, with two children each, and Maryam is engaged.
House church raid
Anooshavan, Abbas and Maryam were arrested on 21 August 2020 when approximately thirty MOIS agents raided Anooshavan's home in Narmak, northeast Tehran, where around 18 Christians had gathered to pray and worship, including members of Anooshavan's family.
The agents confiscated all their Bibles and communication devices and demanded that everyone fill in forms providing personal information including passwords to their phones and social-media accounts. Several of the Christians were then transferred to Tehran's Evin Prison, including Anooshavan, Abbas and Maryam.
Abbas and Maryam were released two days later but were summoned again the following week and detained for 26 days in solitary confinement. They were subjected to psychological torture during intense interrogation sessions. The three Christians were released on 23 September after depositing property deeds to cover bail demands.
Others present at the gathering were summoned to the MOIS offices for interrogation in the weeks following the raid, and many were forced to sign commitments to refrain from attending house-church meetings and contacting other Christians.
Trial and sentencing
Anooshavan, Abbas and Maryam were summoned to face charges of "propaganda activity against the system" and "acting against the country's security through organisation and leadership of an Evangelical Christian house-church" and their hearing took place at the 26th Branch of the Revolutionary Court of Tehran on 10 April 2022.
The verdict was issued the following day by Judge Iman Afshari, who is also the head of intelligence at the court. Article 18 reports that he has built a reputation in recent years by issuing harsh sentences against Christians.He was also the judge in the case of Fariba Dalir, a house church leader who was convicted on similar charges and began serving a two-year prison sentence on Easter Saturday.
Judge Afshari found Anooshavan guilty of "establishing and leading an illegal group with the aim of disrupting the security of the country through educational and propaganda activities contrary to and disturbing to the holy religion of Islam, through the dissemination of false claims… as well as contact with foreign countries, or organisational guidance from abroad".
This wording is taken from the recently-amended Article 500 of Iran's penal code, which went into effect in March 2021 and under which several other Christians have already been convicted. It allows prison sentences of between two and five years, deprivation of civil rights such as voting for up to 15 years and heavy fines for "any deviant educational or propaganda that contradicts or interferes with the sacred Sharia". Maryam and Abbas were also convicted under Article 500, for membership of Anooshavan's "illegal" group.
In court, the Christians endured insults to their character and faith, with the only "evidence" against them being reports compiled by MOIS agents, including "confessions" extracted under duress.
No official churches for Christian converts
Ethnic Armenian and Assyrian Christians in Iran, like Anooshavan, are permitted to meet for worship, but only if they use their own ethnic languages, not the national language (Persian or Farsi).
The vast majority of Iranian Christians are converts from Islam, like Abbas and Maryam, and they are not permitted to meet for worship in Persian, nor to join the Armenian and Assyrian churches. Thus they have no option but to meet for worship in secret house churches, constantly at risk of discovery and raids.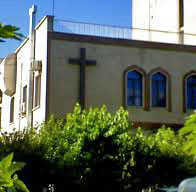 Article 18 reports that Judge Afshari admitted in his verdict that Anooshavan's house church had only been created because of the forced closure in 2013 of the Central Assemblies of God Church in Tehran (pictured). Its leaders had been under constant pressure from intelligence agents to stop its Persian-language meetings and hold services in Armenian only.
Read more about the situation facing Christians in Church in Chains' Iran Country Profile.
(Article 18)
Share this