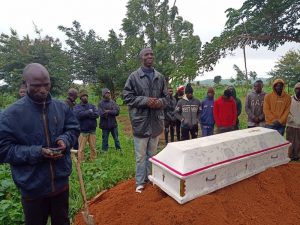 Since the beginning of April at least 75 more Christians have been killed in attacks in various states across the North and Middle Belt region of Nigeria. The violent attacks, which mostly took place in the evening or at night, were carried out by Fulani militants and Islamist terrorist groups ISWAP and Boko Haram.
The following is a chronology of the deadly attacks:
2 April Ten Christians were killed and 19 others wounded in a Fulani attack on their village of Chando Zerecci, Plateau state in the Middle Belt region.
3 April Two Christians were killed in an attack on Ritivo village, Plateau state. In the attacks on the two villages, 28 Christians were wounded.
6 April Fulani herdsmen killed three Christians and burned down a church building and 25 houses in the predominantly-Christian village of Ariri, Plateau state.
18 April One Christian was killed and six Christians girls were abducted in Yimirmugza village in the Chibok area of Borno state in the northeast of the country by ISWAP terrorists. The kidnapped girls were identified as sisters Christiana Fali, Rhoda Fali, Hannatu Fali and Lydia Fali, Asabe Sunday and Rifkatu John.
19 April Six Christians were killed and twenty were wounded when a bomb detonated at a Christian-owned market in Isware, Taraba state. ISWAP has claimed responsibility for the explosion, which was allegedly carried out because alcohol was being sold at the market. It was the first such attack carried out in Taraba state in the northeast.
19 April Fulani militants killed two Christians in a failed assassination attempt on a member of parliament in the National Assembly for the Jos North/Bassa Federal Constituency. The ambush occurred when Musa Agah Avia, his family and aides were travelling along the Jos-Miango route, Plateau state. "Regrettably, two people on a bike who were ahead of the Hon. Member's convoy first encountered the ambush and were senselessly and inhumanely killed by the marauders," Davidson Malison of the Irigwe Development Association stated.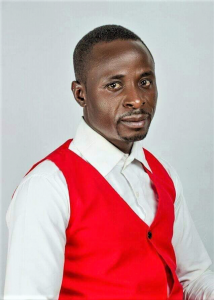 Another Christian was killed by Fulani herdsmen at La'ake village, Plateau state, on the same evening. He was taken to hospital, where he died from his injuries. The three Christians killed that night were identified as Timothy Weyi (pictured), Naomi Bitrus and Zere Abba.
20 April Twelve Christians were murdered in the town of Geidam, Yobe state. Some of the victims were high school teachers at the Government Science and Technical College, Geidam, and others were staying at a Christian-owned guest house. Local resident Isa Adamu described the incident: "The attacks by the Boko Haram occurred at about 10 pm. The terrorists slit the throats of twelve Christians in all. Christians killed in Geidam town were identified by their inability to recite passages from the Koran. The terrorists asked the victims to recite passages from the Koran, and since they couldn't, they were killed."
24 April Suspected Boko Haram terrorists detonated explosives at a Christian-owned bar in Gashua, Yobe state in the northeast that killed one person and injured seven others.
26 April Fulani herdsmen attacked four villages in Kaduna state in the Middle Belt region killing 18 Christians, injuring seven Christians and burning down 92 houses. Local resident Barnabas Barazan said: "Herdsmen have again carried out raids on four of our villages in Chawai Chiefdom of Kauru Local Government Area of Kaduna state. It is unfortunate that these attacks have continued without end. Arise, oh Lord, and let your enemies be scattered!"
28 April Three Christians were shot dead by Fulani herdsmen in a midnight attack on Rikwe Chongu village, Plateau state.
3 May At least eight people were killed in an attack by ISWAP terrorists on the predominantly-Christian town of Kautikari, Borno state. When the militants stormed the town, they looted properties and destroyed many homes. Hundreds of residents have fled the area.
5 May Fulani herdsmen killed eight Christians, including at least two children, in the villages of Cinke and Zarama in Plateau state. Davidson Malison stated, "This spate of wanton killings and destruction of lives and property, stealing of valuable items of the Rigwe people, has passed a condemnable level which requires a drastic decision and action."
(Morning Star News)
Share this