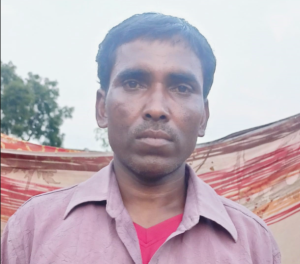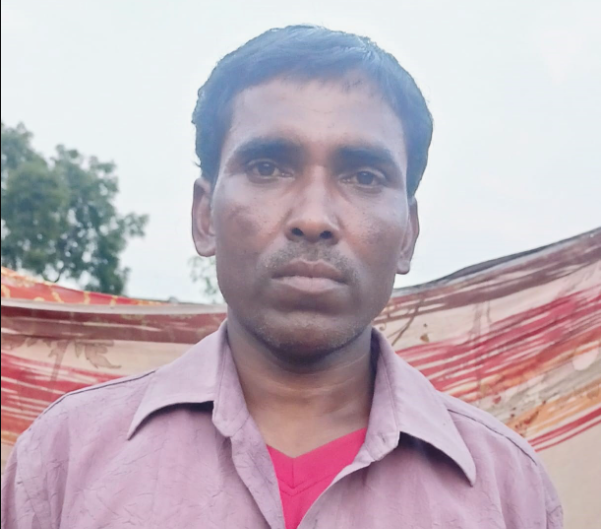 On 7 August Pastor Bajarang Rawat (47) of Mohanlalganj, Lucknow District in Uttar Pradesh state was released on bail, having been arrested on 16 July on charges of fraudulent conversion. While Pastor Rawat was in prison, his wife Shashi and their daughters, aged three and ten, were left homeless and near starvation.
Before his arrest Pastor Rawat led a congregation of fifty to sixty members which met beside the small market stall he ran at a railway crossing. The pastor is a convert from Hinduism with little education, but as local Christian Anand Masih explained, "God's anointing was so much on him that he began to read the Bible and preach a strong and powerful message." People would regularly stop by his stall seeking prayer and advice and many of them were healed. Police had been monitoring Pastor Rawat's activities for the past four years and had always been positive about the Christians who gathered for worship at his stall.
On the day of his arrest, several police officers accompanied by a dozen Hindu nationalists and news reporters arrived while Pastor Rawat was leading Sunday worship. The reporters interviewed the congregation about what they believed and why they were meeting. Pastor Rawat said, "The people boldly stepped forward to give amazing testimonies of healing that they and their families have encountered, and they refused to deny their faith."  
Despite the police officers not being able to find any witnesses against him, they confiscated all his songbooks and Bible and took him to Haidergarh police station for questioning. Pastor Rawat was briefly released but subsequently taken to Loni Katra police station and charged under the Uttar Pradesh Prohibition of Unlawful Conversion of Religion Act, 2021 for "attempt to convert… by use of misrepresentation, force, undue influence, coercion, allurement or by fraudulent means".
The following day Pastor Rawat was brought to the District and Sessions Court in Barabanki, where the judge asked the reason for his arrest and was told police had confiscated a Bible from him. Describing the court hearing, Pastor Rawat said,: "Reprimanding the policemen, the magistrate told them that it was not a crime to possess a Bible, and that he himself has a Bible at home. The policemen stood silent, but even after this conversation, I was sent to jail."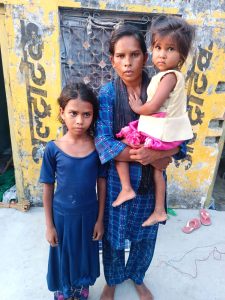 Shashi said that those opposing them forced her to leave their home and destroyed their market stall, leaving them without an income. She managed to find a room where she and her daughters could stay but they struggled to survive, as the little savings they had were spent on her husband's bail.
The pastor's lawyer Munish Chandra said, "With much difficulty we traced his wife and daughters, who were living in a dilapidated shed. They had no food to eat. Their condition was beyond what I can describe."
Since then a team of local Christians has been helping the family, which is now renting a space at an undisclosed location, where members of the congregation have been visiting.
Pastor Rawat said: "Families are still coming for fellowship, prayer and to hear God's Word, but they all come individually and not in a group." When asked how he would teach without his Bible and songbooks, he replied: "God's Word fills my heart, and His songs are on my lips – even if they have taken away my Bible, I can still preach."
On 30 July another pastor in Uttar Pradesh state was detained along with his wife and three-year-old son for nine days on a similar charge of violating provisions of the state's anti-conversion law.
In August, New Delhi-based United Christian Forum (UCF), which records Christian persecution across India, said it had recorded 155 incidents of violence against Christians in Uttar Pradesh during the previous six months. During the same period, UCF recorded a total of four hundred incidents of persecution against Christians in the country.
(Morning Star News)
Share this