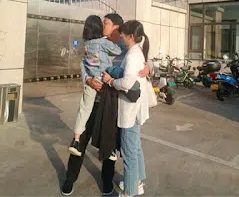 Pastor An Yankui and his co-worker Zhang Chenghao of Zion Reformed Church in Shanxi Province were greeted with flowers by family and church members outside Fenyang Rishi Detention Centre after spending thirty days in detention. Pastor An Yankui is pictured hugging his wife and kissing his daughter. The two men were released on 25 August.
They were arrested when police raided a youth summer camp at their church on 25 July and were placed under administrative detention for 15 days, followed by criminal detention for a further 15 days, for refusing to pay a fine.
Pastor An and Zhang Chenghao were able to communicate with each other and also pray together during their detention. They also took part in the "5pm in China" prayer initiative, which was started by Elder Li Yingqiang of Early Rain Covenant Church and his wife in 2018. It now involves members of many churches throughout China praying together for imprisoned Chinese Christians via Zoom from 5-5.30 pm (Beijing Time) every day.
From the start of their detention both men shared their faith openly with the fifty to sixty men in their cell. Fellow detainees asked them questions about their faith and asked them to sing worship songs. The two Christians were also approached privately and asked to share the gospel with individuals and pray with them, although others did not want to hear anything about Jesus.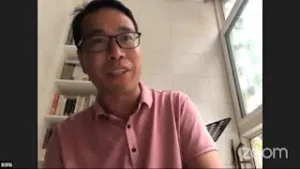 In a Zoom call with fellow Christians after his release Pastor An shared that they had both been hopeful that many fellow detainees would come to faith through their ministry, but realised that it would take time and prayer for their work to bear fruit. Referring to Jesus' parable of the sower he said, "Shanxi is hard ground for the gospel, and this land is very resistant."
Pastor An expressed his thankfulness for all Christians who are "ploughing the land" with their prayers. He said he found ministering in the prison arduous but that he was encouraged that their work left a clear imprint on those who spoke to them.
Zion Reformed Church is an unregistered house church in Taiyuan, capital of Shanxi province in northern China which has experienced continuous persecution over the past five years.
(China Aid)
Share this