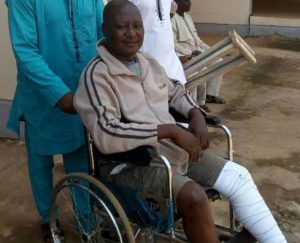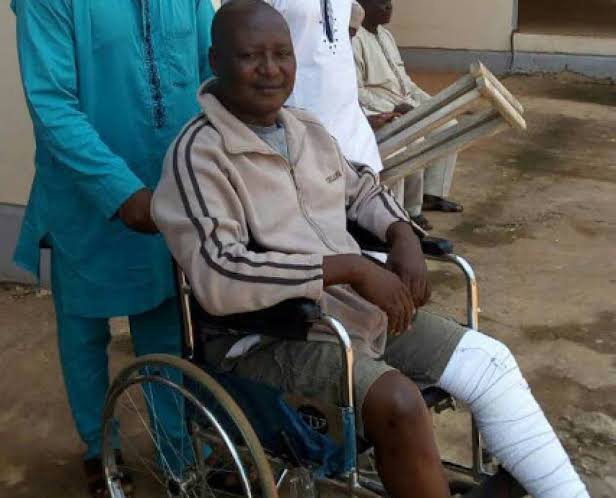 Luka Binniyat was released from prison on 3 February – a week after being granted bail by a Federal High Court in Kaduna state, after spending 91 days in detention.  Supporters worked to meet the complex bail conditions set by the judge.
The bail terms set were that two different individuals must guarantee  Luka's bail bond  in order for him to be released. Each guarantor must have more than one million Naira (approximately €2,100) in a bank account, and each must be able to prove that they are a landholder in Kaduna state, which is an onerous task since land ownership in Nigeria is tenuous and often contested.
Luka, an award-winning Christian journalist, is a spokesperson for the Southern Kaduna Peoples Union (SOKAPU) and he was arrested on 4 November 2021 in connection with a news article he had written. In the article he criticised the Kaduna state government's inadequate response to attacks on communities in southern Kaduna in September 2021. The Christian journalist was accused of defaming Kaduna State Commissioner for Internal Security Samuel Aruwan, in a quote attributed to Senator Danjuma La'ah, who subsequently denied having made the comment.
During the court hearing on 27 January, Luka was formally advised of the charges against him of cyberstalking and aiding and abetting the offences of cybercrime. He is accused of sending a false message under Section 24 (b) of the Cybercrimes Act and he pleaded not guilty. The prosecuting lawyers raised no objection to his bail application and bail was set at one million Naira (approximately €2,100). The trial has been adjourned until 28 February. If he is convicted, Luka could face up to three years in prison and/or a fine of seven million Naira (approximately €15,000).
Luka's family and friends have recently been deeply concerned about his health as he has been suffering from a worsening leg infection since his arrest.
This is not the first time Luka has been detained arbitrarily. He was previously arrested in 2017 in connection with an article based on information which was later found to be false, and for which he publicly apologised. He was released on bail after spending 96 days in detention due to many adjournments of the hearings.
(Christian Solidarity International/Christian Solidarity Worldwide)
Share this