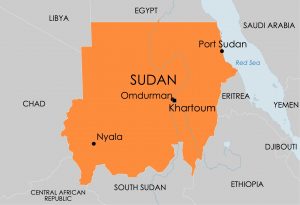 A pastor and three other Christians were shot dead on 23 January by suspected Islamic extremists while they were travelling in Sudan as part of a ministry team. Four of their travelling companions were wounded in the attack.
Gunmen opened fire on the ministry team between 3 am and 4 am at the facility where they were staying in Kadugli, capital of Sudan's South Kordofan state. The victims were named as Sudanese-American Pastor Ibrahim Kandr, Ismail Osman, Bashir Almaak and Ayoub Ibrahim. Their bodies have been transported to Khartoum for burial.
Those wounded were named as  Imtiyas Marhy Jabdool (29), Fadul Musa Al Haraba (23), Zakaria Butros Al Haraba (34) and Mujahid Hassan (19).
Morning Star News reports that a local church leader said the Christians were spending the night in Kadugli en route to their home area of Um Durein when the attackers shot them. The church leader, whose name is withheld for security reasons, said that Islamic extremists who have been terrorising people in the area since 2011 monitor movements in and out of town and likely saw the ministry team arrive for the night.
Sudanese Christians have expressed shock and sympathy for the victims' families on social media.
Two Christians arrested in South Darfur province
On 8 January, masked men believed to be national security personnel arrested two Christian converts in Nyala town in southwestern Sudan's South Darfur province.
The Christians, whose names are withheld for security reasons, were arrested by men who arrived in a government vehicle at a private home at 7 am. They were released without charges the same day.
Muslim sheikhs had reportedly accused the two Christians of evangelising Muslims and had warned them to stop.
Background
Following the ousting of Sudan's authoritarian president Omar al-Bashir in April 2019, advances in religious freedom made by the transitional government, including the abolition of the death penalty for apostasy, led to increasing hope for Christians, who had suffered greatly during President Bashir's regime.
In October 2021, however, a military coup plunged the country into chaos and led Christians to fear renewed persecution as the allies of the ousted president began to be released from prison and re-appointed to positions of power.
(Morning Star News)
Map: Church in Chains Global Guide
Share this