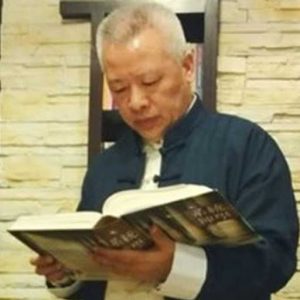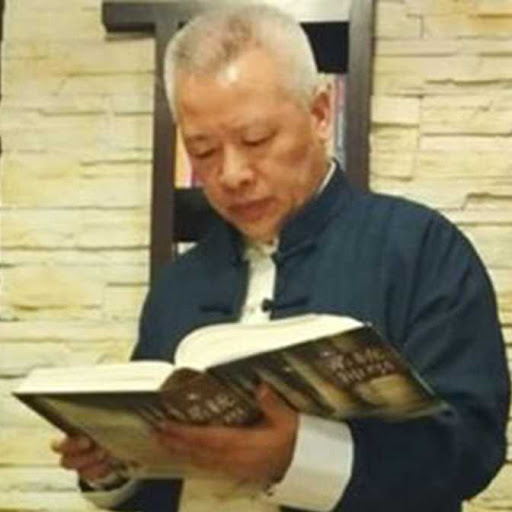 Elder Zhang Chunlei, leader of the banned Ren'ai (Love) Reformed Church in Guiyang, capital of China's southwestern Guizhou province, was sent to Sanjiang hospital in early August after suffering a bout of cholecystitis (gall bladder inflammation) in prison. Elder Zhang has been in detention since March 2021.
China Aid reported, "For a long time, Zhang has been healthy and optimistic, but this sudden bout of cholecystitis triggered his family's concern about his life in prison."
Elder Zhang was detained on 16 March 2021 following a raid on his church and was officially arrested on suspicion of "fraud" on 1 May 2021. In November 2021 his wife Yang Aiqing said in a social media post that the Public Security Bureau in Guiyang has accused her husband of "not having the status of a state-approved religious clergyman while holding religious gatherings and swindling believers of about 100,000 RMB [approximately €12,600]".
Chinese house-church leaders are increasingly being prosecuted on false charges of "fraud", which can carry a sentence of more than ten years. On 21 August 2023 China Aid's Special Correspondent Gao Zhensai commented, "In recent years, the Chinese Communist Party authorities have used church tithes and offerings as a reason to impose fraud charges to bring down Christian churches, arresting and sentencing many church pastors and co-workers… Fraud is now the norm in the persecution of Christian house churches in mainland China."
An additional charge of "inciting subversion of state power" was later added against the imprisoned church leader and on 25 January 2022 procurators at Guiyang Municipal Intermediate Procuratorate told Elder Zhang's lawyer that they were combining both charges into one case.
Trial verdict not announced
Elder Zhang stood trial for "fraud and inciting subversion of state power" at Guiyang Intermediate People's Court on 29 November 2022. The court's verdict was not made in the courtroom and has never been announced – Elder Zhang's family still has no information about conviction and sentencing.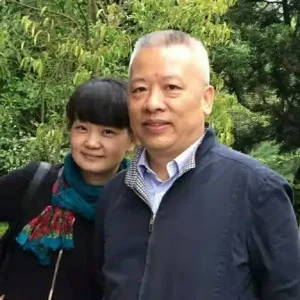 Yang Aiqing (pictured with Elder Zhang) applied in advance to attend the trial but the court refused and did not allow her to see her husband afterwards.
Elder Zhang made a statement in the courtroom in which he recounted his life experience of working first in politics and then in business before being called to full-time ministry. He explained that what he does is for the sake of the gospel and that he neither incited subversion of state power nor defrauded anyone.
The trial lasted over six hours and the entrance to the courthouse was so heavily guarded that security staff said they had never witnessed such a massive show of force. Some members of Ren'ai Church waiting at the entrance were removed by local authorities and some were followed.
Ren'ai Reformed Church: banned and persecuted
Renai Reformed Church is a small house church with fewer than one hundred members that refuses to join the government-sanctioned Three-Self Patriotic Movement. Chinese Communist Party agents banned the church on 30 September 2018.
Nanming District Religious Affairs Bureau issued an "administrative penalty decision" that Zhang Chunlei and others had established a religious venue in the Zhongtian Commerce Building, had organised religious events and had received offerings without being approved. It ordered the cancellation of all events and the removal of church equipment and signs. Members continued to hold services in restaurants and hotels but raids continued and the church had to keep moving.
In a raid on 16 March 2021 several members were detained and had their homes searched and possessions confiscated. That evening, Elder Zhang went to the police station to visit the detained church members and find out more about the situation. He was immediately detained for "illegally operating as an association" and his home was searched. Next day he was given a 15-day administrative detention, and after that he was sentenced to 37 days in criminal detention before being officially arrested on suspicion of fraud on 1 May 2021.
Administrative detention can be used to hold someone for up to fifteen days in China and does not involve a court process, while criminal detention can be used to hold someone suspected of committing a criminal offence for up to 37 days before the prosecutor approves their arrest, or up to six months in cases involving "national security".
Elder Zhang's wife Yang Aiqing was detained on 21 April 2021 and was interrogated about the church and the Christian faith for 24 hours, during which she was handcuffed and shackled.
Links with Early Rain Covenant Church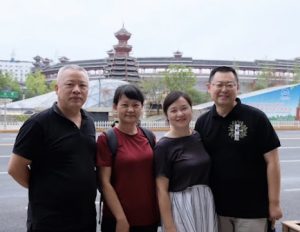 In 2018, Elder Zhang was one of the first signatories of "A joint statement by pastors: a declaration for the sake of the Christian faith" written by Pastor Wang Yi of Chengdu Early Rain Covenant Church (ERCC) following the enactment of the revised Regulations on Religious Affairs in February 2018. In December of that year the CCP cracked down on ERCC, detaining around one hundred members including Pastor Wang, who is now serving a nine-year prison sentence. (The photo shows Elder Zhang and Yang Aiqing with Wang Yi and his wife Jiang Rong.)
Elder Zhang travelled to Chengdu to visit ERCC families but police forcibly took him from a member's home to the police station, while on another occasion, when Elder Zhang was visiting the family of ERCC's Elder Li Yingqiang officials seized him and handed him over to Guiyang National Security agents, who forced him to board a plane.
(China Aid, Christian Solidarity Worldwide)
Photos: China Aid
Share this