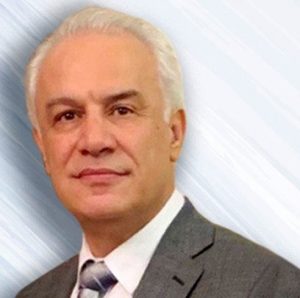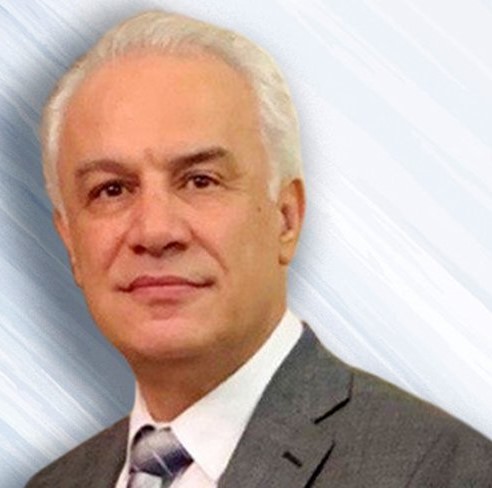 UPDATE (22 August 2022): On 17 August, the Appeal Court of Tehran upheld the prison sentences of Joseph Shahbazian, Mina Khajavi and Malihe Nazari. It also upheld the fines of Somayeh Sadegh and Masoumeh Ghasemi (Salar Eshraghi Moghadam and Farhad Khazaee were not part of the appeal). Judges Abasali Hozavan and Khosrow Khalili Mehdiyarji announced their verdict without a hearing taking place, saying that the defence had failed to meet the necessary criteria for the appeal to be considered. Lawyer Iman Soleimani told Article 18 that the judgment had been reached "with a complete disregard for the extensive and well-reasoned defence offered" and showed a "disregard of absolute legal and juridical principles".
On 7 June, Iranian-Armenian Christian Joseph Shahbazian (58) was sentenced to ten years in prison for leadership of a house church. His prison term is to be followed by two years' internal exile and a two-year ban on travelling abroad or membership of any social or political group, and he must report to the intelligence service offices for two years after his release on an unspecified "seasonal basis".
Six Christian converts were tried and sentenced along with Joseph – like him, they had been charged with "acting against national security by promoting Zionist Christianity" through leadership or membership of a house church.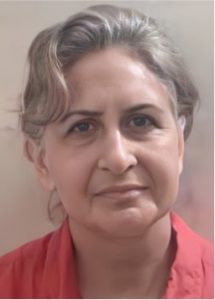 Mina Khajavi (59, pictured right) and Malihe Nazari (48, pictured below) were given six-year prison sentences for house-church leadership. Malihe could not attend the court hearing on 29 May because she was visiting her son, who has leukaemia, in hospital.
The other four converts (Salar Eshraghi Moghadam, Farhad Khazaee, Somayeh Sadegh and her mother Masoumeh Ghasemi) were sentenced to between one and four years' imprisonment for house-church membership, but they have been permitted to pay fines instead of going to prison.
Judge Iman Afshari, head of the 26th Branch of the Revolutionary Court of Tehran, said in his verdict on Joseph's case, "The papers of this case file indicate that this person, who considers himself an Armenian and has travelled abroad several times and attended a gathering in Turkey, having established a group to attract Muslims, and under the cover of religious programmes for prayer, has propagated Evangelical Christianity, and with illegal activities and unfounded claims has abused people's inner weaknesses and attracted some of them to the membership of his group."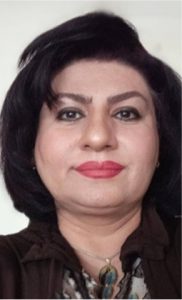 Joseph was arrested at a house church gathering in Tehran in June 2020 during a series of Revolutionary Guard raids on Christian homes and house churches across three Iranian cities. He and Malihe, arrested on the same day in her home in Tehran, had bail set at three billion tomans (approximately €140,000), an unprecedented amount that was twice the previous highest bail demand for a Christian prisoner of conscience.
Neither family could raise the amount (despite in Joseph's case submitting title deeds to two apartments) and pleaded for a reduction. Joseph was eventually released in August 2020 on bail of two billion tomans and Malihe was released the following month on bail of around one billion tomans.
Pressurised to blame Joseph
The court hearing on 29 May lasted more than four hours, and Article 18 understands that Judge Afshari pressurised the defendants to blame Joseph for their conversions, with the promise of lighter sentences if they complied. When they refused, he reportedly threatened to increase their sentences.
It was also reported that Judge Afshari used harsh and sarcastic language to humiliate the Christians and denigrate their beliefs, and that when their lawyer objected, the judge replied that he was "only joking". He reportedly failed to act impartially, speaking in defence of the charges and failing to ask the prosecutor's representative any questions about the legality of the case against the defendants and their activities, despite repeated objections from the Christians' lawyer.
Judge Afshari, who has gained a reputation for harsh sentencing of Christians, sentenced Christian convert and house-church leader Fariba Dalir to two years in prison in December 2021 and Iranian-Armenian house-church leader Anooshavan Avedian to ten years in prison in April 2022.
(Article 18)
Share this