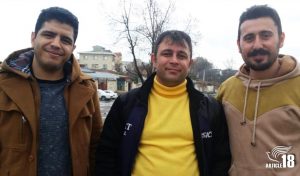 Three Christian converts (pictured, left to right: Ahmad Sarparast, Morteza Mashoodkari and Ayoob Poor-Rezazadeh) have each been sentenced to five years in prison and fined for "engaging in propaganda and education of deviant beliefs contrary to the holy Sharia" and "connections with foreign leaders". They are members of the non-Trinitarian Church of Iran denomination, which the authorities have been targeting in recent years.
Ahmad, Morteza and Ayoob were informed of the verdict on 9 April at Branch 2 of the Revolutionary Court in the northern city of Rasht. They were convicted following legal proceedings that were later heavily criticised by their lawyer Iman Soleimani.
He complained that his clients had been convicted only on the basis of the claims of intelligence agents from the Islamic Revolutionary Guards Corps; that the judge, Mohammad Hossein Hosseinpour, had also taken on the role of accuser; and that there was no legal justification for the sentences, as his clients' only "crime" had been to meet together for Christian prayer and worship.
Mr Soleimani added that although Iran's constitution forbids "inquisition" into a person's beliefs, the judge's first question had been about their beliefs, which were also referenced in the verdict. He also wrote on Twitter that the judge had indicated to him that he was under pressure to give the three men the maximum possible sentences.
The Christians have decided to appeal against their sentences, despite being told by the judge that if they accepted them and "remained quiet" the sentences would be reduced by a quarter and they might be more favourably treated in prison, for instance by being eligible in time for furlough or conditional release, or by being freed to serve their sentences at home with an electronic tag. The Christians said they were not willing to remain quiet and accept their lot because they had done nothing wrong.
Background
Ahmad (25), Morteza (38) and Ayoub (28) were arrested on Sunday 5 September 2021 in Rasht – Ahmad and Ayoub at a house-church service and Morteza at his home. Intelligence agents from the Islamic Revolutionary Guards Corps took them to an IRGC detention centre in Rasht and put them in solitary confinement for interrogation.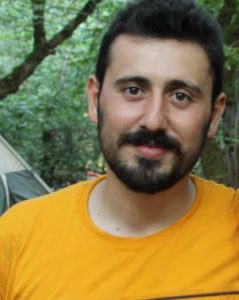 Ahmad and Morteza were transferred to Lakan prison on 18 September and released on bail on 22 September, but Ayoub (pictured) had been separated from his two friends and it was not known where had been taken – his family heard nothing from him apart from one short phone call from the detention centre on 8 September.
On 3 October, to the great relief of Ayoub's family and friends, he was released on bail from Lakan prison. He had spent ten days in the detention centre before being transferred to prison, where he was held in solitary confinement to be interrogated about church finances.
During interrogations, Ahmad, Morteza and Ayoob were accused of "acting against national security" and their interrogators ridiculed them for their beliefs and forced them to listen to broadcasts of Quranic verses for at least three hours every day.
On 25 January 2022, at the 4th Branch of the Civil and Revolutionary Court of Rasht, they were officially charged with "engaging in propaganda and educational activities for deviant beliefs contrary to the holy Sharia" and "connections with foreign leaders". The court document labelled them "Satan-worshippers who believe in the end of the world, the divisions between sects and races, the return of the Jews to their promised land, and the superiority of this race to others, which proves the claim that they are working for foreign elements."
Article 18's advocacy director Mansour Borji commented: "This kind of labelling of a religious group, whatever their belief, in an official court document, shows a clear disregard by the Iranian authorities of their responsibilities as signatories to the International Covenant on Civil and Political Rights, which protects the rights to freedom of belief for all citizens, whatever those beliefs are."
On 17 February, the three Christians denied all the charges against them, as they gave their last defence at Branch 2 of the Revolutionary Court of Rasht, saying they were "just Christians worshipping according to the Bible" and "have not engaged in any propaganda against the regime or any action against national security". They denied receiving any funds from abroad, and no evidence was provided to support this claim.
Mr Soleimani told the court that the accusations were based only on the information provided by IRGC intelligence agents, and nothing else. The case was sent back to the prosecutor's office to decide whether there were any grounds for a conviction.
On 9 April, the Christians and their lawyer were summoned to return to Branch 2 of the Revolutionary Court of Rasht, where they were informed of their sentences.
Convicted under controversial Article 500
Ahmad, Morteza and Ayoob comprise the second group of Christians to be convicted under Article 500 of Iran's penal code since its amendment last year. Their interrogators repeatedly referred to Articles 499 (amended at the same time) and 500, which relate respectively to membership or organisation of "anti-state" groups, and "propaganda against the state".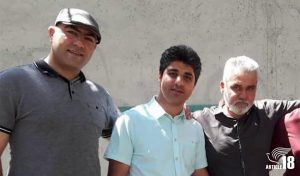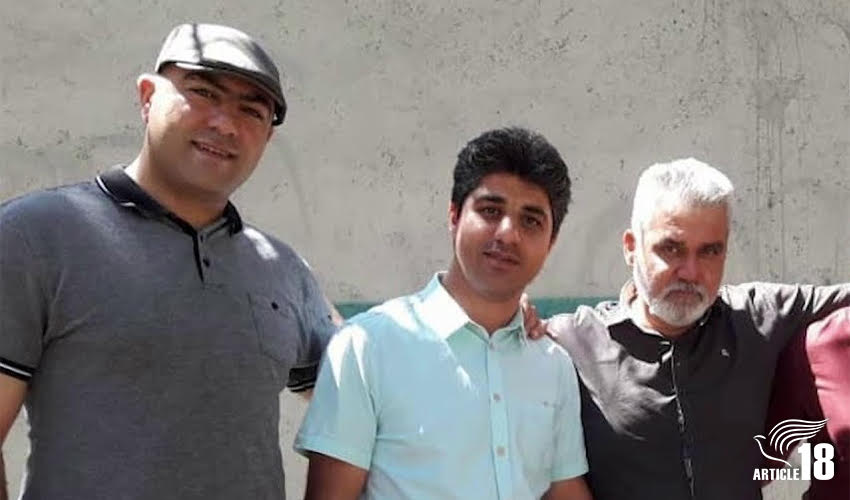 In June 2021, Milad Goodarzi, Amin Khaki, and Alireza Nourmohammadi (pictured) from Karaj were the first Christians convicted under the controversial article. The three men, who are members of the Church of Iran, were sentenced to five years in prison, later reduced to three years on appeal, and were summoned to prison in November.
The amended Article 500, which came into effect in March 2021, allows prison sentences of between two and five years, deprivation of civil rights such as voting for up to 15 years and heavy fines for "any deviant educational or propaganda that contradicts or interferes with the sacred Sharia". These sentences are harsher than those previously given to Christians convicted of propaganda, and rights groups warned that the new wording could be used to clamp down further on converts and other unrecognised religious minorities.
Article 18's advocacy director Mansour Borji called both amendments "a catastrophe" that would "bring more ambiguity to an already ambiguous set of charges… and decrease the chance that a judge may act in a more tolerant way towards house-church members, by providing greater scope within the law to bring charges on these vaguely-defined grounds".
(Article 18, Middle East Concern)
Share this