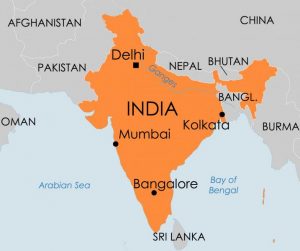 Nine pastors were arrested and jailed on false charges of conversion activities in Azamgarh, Uttar Pradesh state, on 28 November.  
Police arrested the pastors and a newly-married Christian couple at a wedding reception after radical Hindu nationalists put pressure on police to take action against the Christians. A First Information Report was registered against the pastors under the state's anti-conversion law.  
Witnesses told International Christian Concern (ICC) that the pastor of an Assemblies of God church was hosting a wedding reception at his house for his daughter and son-in-law when police raided the reception and confiscated Bibles and other Christian items, alleging that the gathering was a conversion programme. The host pastor explained that it was purely a wedding reception for his daughter but police ignored his pleas and arrested the pastors and the bride and groom.  
"These days are very challenging days in our state," a Christian leader from Uttar Pradesh told ICC. "More than two hundred churches were shut down in the last few months, and 52 pastors and Christians are reeling in the prisons across the state of Uttar Pradesh. It is challenging for Christians to gather for worship… today's incident of nine pastors that were sent to jail tells the bigger story of how Christians cannot gather for any purpose whatsoever."
Another Christian leader told ICC, "Christians are living under the fear of being targeted and attacked for no reason, and police just need a complaint for them to act and send them to jail under the anti-conversion law." 
India's Freedom of Religion laws, commonly known as anti-conversion laws, have led to increased violence against Christians (including church burning and beatings) in the ten states where they are in force, all led by Narendra Modi's Hindu nationalist Bharatiya Janata Party. The laws are intended to prevent Hindus converting to other religions but extremists misuse them by attacking Christians on false accusations of forced conversion. Attackers generally act with impunity and are rarely arrested.
Report finds violence against Christians at an all-time high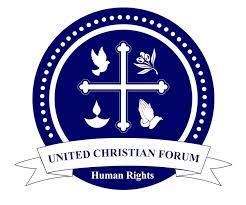 On 26 November the United Christian Forum (UCF) published a report detailing the huge increase in persecution of Christians in India. UCF operates a toll-free helpline that Christians can call to report incidents and its report states that violence against Indian Christians is at an all-time high, with 511 incidents reported so far this year (up to 21 November) compared with 505 incidents reported in the whole of 2021.
Numbers of incidents recorded in previous years were considerably lower: 279 in 2020 (the report suggests that the Covid pandemic may be behind this relatively low figure), 328 in 2019, 292 in 2018, 248 in 2017, 216 in 2016, 183 in 2015 and 148 in 2014.
Describing the attacks, the recent report states: "In almost all incidents reported across India, vigilante mobs comprising religious extremists have been seen to either barge into a prayer gathering or round up individuals that they believe are involved in forcible religious conversions. With impunity, such mobs criminally threaten and/or physically assault people in prayer, before handing them over to the police on allegations of forcible conversions. Often communal sloganeering is witnessed outside police stations, where the police stand as mute spectators… Sadly, this violence against the Christian community is compounded by the failure of the police to investigate and prosecute mobs and perpetrators."
UCF also notes that 79 First Information Reports of false allegations of conversions are currently lodged against pastors on in six Indian states.
President of the United Christian Forum Dr Michael Williams commented, "The growing incidence of violence against religious minorities is an unhappy situation which defies our Prime Minister Modi's electoral assurance in 2013-14… We earnestly pray for the peace and understanding that India is so proud of even as we celebrate our unity in our diversity."
Read more about the persecution of Indian Christians in Church in Chains' India Country Profile.
(International Christian Concern, United Christian Forum)
Share this