The Federal Republic of Nigeria is Africa's most populous country. Independence from Britain in 1960 was followed by decades of coups, civil war and military dictatorship. Nigeria is Africa's leading oil producer, but the majority of Nigerians live below the poverty line, and corruption is ubiquitous.
Nigeria is constitutionally secular, with freedom of religion. The population is divided between the mainly Muslim north and the mainly Christian south, with both sharing the volatile Middle Belt.
Christians living in the north experience discrimination and violent Islamist attacks by the terrorist group Boko Haram (see below), including house burning, abduction and the bombing and torching of hundreds, perhaps thousands, of churches. Thousands of Christians have died: more Christians have been martyred in northern Nigeria in recent years than anywhere else in the world, and many Muslims have been killed in retaliation.
Attacks include car bombings of churches (many churches have to post security guards at the gates); mass shootings at markets and institutions; and raids on villages by attackers armed with guns and machetes, who kill inhabitants and torch their houses. Christians complain that not enough is done to protect them and that the security forces are slow to respond during attacks.
Since 1999, Sharia law has been in place in twelve of the northern states and parts of four others. Christians are supposed to be exempt, but are often forced to comply, and they fear its spread.
Nigeria's Middle Belt has also seen much violence over the years, as Muslim Fulani herdsmen compete with Christian farmers for fertile grazing land, often justifying their attacks with claims of cattle rustling by settled farmers. In recent years, thousands of Christians have been killed and their properties looted and burned, including hundreds of church buildings. By 2015, the Global Terrorism Index described the Fulani as the fourth-deadliest terrorist group in the world, while the 2017 Global Terrorism Index stated that Fulani herdsmen had undertaken more attacks and were responsible for more deaths in Nigeria in 2016 than Boko Haram. It is now thought that the herdsmen have links with Boko Haram.
The pattern of violence in the region – the use of military-grade weapons to drive Christians off the land, the destruction of Christian homes and churches and the call for the imposition of Sharia law – is increasingly seen as ethnic cleansing of the Middle Belt. President Muhammadu Buhari, who is a Fulani, ordered a crackdown on the herdsmen, but attacks continue.
Boko Haram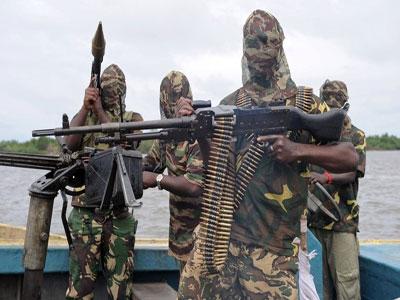 Boko Haram is an extreme Islamist organisation, founded in 2002 by Sheikh Mohammed Yusuf in Maiduguri, capital of the northeastern state of Borno. It was originally formed to fight against government corruption and economic disparities between the north and the richer south.
Tensions between the government and Boko Haram led, in July 2009, to the security forces staging an offensive that killed at least 700 people across several states in deadly attacks on buildings and settlements associated with Boko Haram. The group's leader, Mohammed Yusuf, died in police custody in July 2009.
Boko Haram regrouped under the leadership of Abubakar Shekau, with a more militant agenda and an escalation of attacks, and declared jihad on the government. The terrorist group now aims to overthrow the government, rid the north of Christianity and the federal system, create an Islamic state and impose its strict interpretation of Sharia law.
Boko Haram promotes a version of Islam that forbids Muslims from taking part in any political or social activity associated with Western society, including voting in elections, wearing shirts and trousers or receiving a secular education. Loosely translated from Hausa, Boko Haram means "western education is forbidden". Its official name is Jama'atu Ahlis Sunna Lidda'awati wal-Jihad, Arabic for "people committed to the propagation of the Prophet's teachings and jihad". It targets not just Christians but also non-fundamentalist and non-jihadist institutions including universities, the police, secular courts and liberal mosques. While Christians are killed for their faith, Muslims are killed for reasons that include cooperating with the Nigerian military, working for the government and refusing to pay extortion taxes to Boko Haram.
Since Boko Haram's armed insurgency began in 2009, it has killed at least 20,000 people (Christians and Muslims) and has forced 2.5 million Nigerians to flee their homes. Boko Haram reportedly formalised links with Al Qaeda of the Islamic Maghreb in June 2010 and began sending militants to Somalia for military training under al-Shabaab, which is linked to al-Qaeda. In 2011, President Goodluck Jonathan admitted that Boko Haram had infiltrated the government, security agencies and judiciary.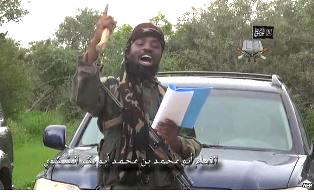 In August 2014, Abubakar Shekau declared a caliphate – an Islamic state led by a supreme religious and political leader – in the towns and villages it had seized around Maiduguri, using improvised explosive devices, anti-aircraft guns, rocket-propelled launchers and machine guns mounted on trucks. It also took areas of Adamawa and Yobe states. Many Christians were killed and their homes and churches destroyed. Christian clinics and schools were shut down, and villagers could not get to their farms to sow crops. In many of these settlements, infrastructure has been destroyed. Thousands of survivors escaped to the mountains or forest, while thousands more fled to Cameroon.
In March 2015, Abubakar Shekau pledged allegiance to Islamic State and changed his group's name to Islamic State West Africa Province (ISWAP). However, IS regarded Shekau as too extreme – killing too many Muslims – and in August 2016, IS announced Musab al-Barnawi as the new governor of ISWAP. He said he would focus on "booby-trapping and blowing up every church that we are able to reach, and killing all those we find from the citizens of the cross". Days later, Abubakar Shekau said he was still in charge. His faction re-claimed the name Boko Haram.
President Jonathan was criticised for his failure to deal with Boko Haram, but his successor President Muhammadu Buhari (elected in March 2015) has pledged to end the violence and has had some success: since Spring 2015, the Nigerian army – supported by troops from Niger, Chad and Cameroon – has managed to push Boko Haram out of many towns and villages, retaking most of the territory held by Boko Haram in the northeast. The army has destroyed several militant camps in the Sambisa Forest and has freed many kidnap victims. The number of attacks has reduced, but the terrorists are increasingly carrying out attacks in adjoining regions of Niger, Chad and Cameroon.
The kidnapped Chibok schoolgirls
Among the thousands of Nigerians kidnapped by Boko Haram, the most high-profile are the schoolgirls abducted in April 2014 from the Government Girls' Secondary School in Chibok, Borno State. Most were from Christian families. Of the 276 girls kidnapped, 57 escaped and the remaining 219 were taken to the vast Sambisa Forest (a 60,000 square km former game reserve). Boko Haram's leader offered to release the girls in return for jailed militants, a swap the government rejected.
Boko Haram has released several videos of the captives. In the first, released in May 2014, Abubakar Shekau announced that the girls had "converted to Islam" and were married. The most recent video, released in August 2016, shows about fifty girls, one with a baby, and a masked gunman states that forty girls have been married and that some have died in airstrikes, while others have life-threatening injuries. The video ends with footage of bodies lying on the ground.
In May 2016, the vigilante Civilian Joint Task Force found one of the missing girls, Amina Ali, with a baby in the Sambisa Forest. She was apparently searching for firewood and escaped when the Nigerian army bombed the Forest and the terrorists scattered. She said that six girls had died and the others were married to Boko Haram commanders and were still in the Forest, heavily guarded. She reported that some had suffered broken legs or had been deafened by explorions. Amina's Boko Haram husband left the Forest with her, having allegedly surrendered.
In September 2016, Nigeria's Information Minister said that negotiations for a prisoner swap almost led to the rescue of the girls in 2015, but three times the negotiations collapsed.
On 13 October 2016, Boko Haram released 21 of the Chibok schoolgirls. Another girl was found in the Sambisa Forest on 5 November, and on 5 January 2017 the Nigerian army said it had found one more girl, with a 6-month-old baby. She was discovered by soldiers interrogating Boko Haram suspects detained in the Sambisa Forest.
On 6 May 2017, Boko Haram released 82 more of the kidnapped girls, in exchange for five Boko Haram commanders. Negotiations involved the Swiss government and the Red Cross. On 4 January 2018, the Nigerian Army announced that its troops had found another Chibok girl in the Sambisa Forest region. This leaves 112 girls still missing, but at least six have died according to Amina Ali and to Boko Haram commanders, who claim some girls were killed by Nigerian Army bombs.
Church in Chains in Action
Church in Chains has met the Nigerian Ambassador to Ireland to raise concerns about the lack of government action to protect Christians in northern Nigeria and has sent aid to support victims of attacks on Christian villages.
(Christian Association of Nigeria, Christian Solidarity Worldwide, Morning Star News, Nigeria Social Violence Project, Open Doors International, Release International, Voice of the Martyrs Canada, Washington Post, World Watch List, World Watch Monitor)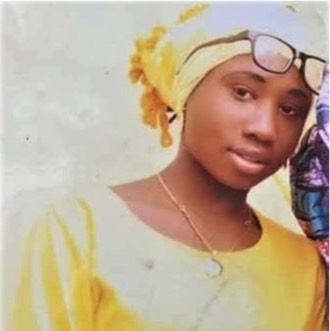 Rebecca Sharibu has begged the government to facilitate the release of her daughter Leah, who is being held by Boko Haram.