The state of Pakistan was formed during the partition of the Indian sub-continent in 1947, to meet the demands of Indian Muslims for a Sunni Muslim state. In 1956 it became the Islamic Republic of Pakistan. Originally in two parts, East and West Pakistan, the east seceded in 1971 and became Bangladesh.
Pakistan has been gripped by political uncertainty and turmoil in recent years, with tension between progressive modernists and Muslim fundamentalists; minorities face the threat of extremist attacks. Tension has been exacerbated by outside influences including the US-led "War on Terror" and the influence of the Taliban in neighbouring Afghanistan. After the attacks in the USA on 11 Sept 2001, Pakistan dropped its support for the Taliban regime in Afghanistan and became a key ally of Washington in the fight against terrorism.
Other major problems facing Pakistan are its debt crisis, widespread corruption, poverty and the effects of the devastating floods of August 2010 that left nearly 2,000 people dead, hundreds of thousands homeless and an estimated 20 million affected by disease or lack of basic resources.
Christians in Pakistan
The majority of Pakistani Christians live in Punjab province, which is by far the most populous province and is home to dozens of extremist organisations. Christians in other provinces usually live in urban areas. Most Christians are from poor backgrounds, with little education. They work at menial jobs such as cleaning, sweeping streets and picking up litter, and live together in colonies or groups in slums or poor areas of rural villages, which makes them easy targets for mob attacks by Muslim extremists.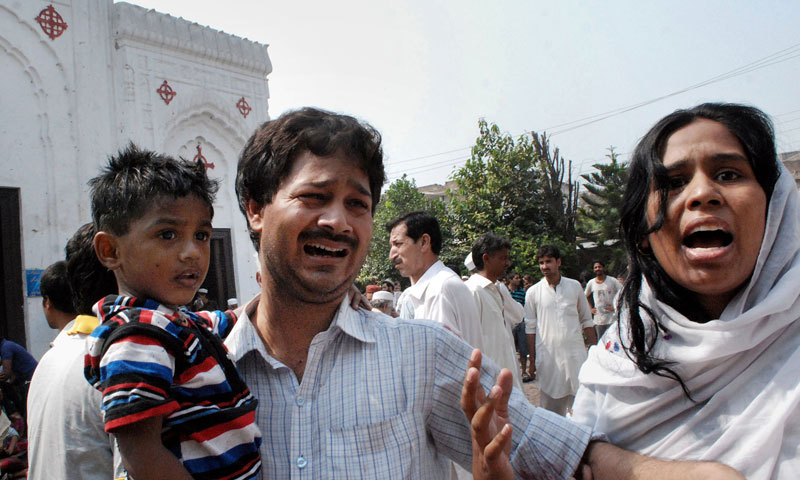 Christians have been the victims of several violent Islamist attacks in recent years, on churches, schools and hospitals. Christians in the North West Frontier Province (bordering Afghanistan) have been ordered to leave the area, convert to Islam or face death. The deadliest attack on Christians was the bombing of All Saints Church, Peshawar (pictured), in September 2013, killing 127 people.
In March 2015, 17 Christians were killed in suicide attacks on two churches in Lahore, capital of Punjab province. Another 80 were injured in the attacks, which were carried out by Taliban offshoot Jamaat-ul-Ahrar and took place during Sunday services in Youhanabad Colony, one of Pakistan's largest Christian colonies.
On Easter Sunday 2016, 72 people were killed in an anti-Christian suicide bomb attack in Lahore launched by Jamaat-ul-Ahrar. Over 370 people were injured. The terrorists were targeting Christian families who had gone to a park after Easter services in a nearby church. Those killed were mainly women and children, many of them Muslim.
Another serious problem for Christians is that an estimated 700 girls and women are kidnapped every year and forced to convert to Islam and marry their abductors. This has increased in frequency in recent years, and also happens to Hindus. Perpetrators know that the likelihood of conviction is low.
Sharia Law
Religious freedom was initially protected by Pakistan's founders. Leaving Islam (apostasy) and the proselytising of Muslims are not offences under Pakistani law, and Christians have freedom to worship. The vision of Pakistan's founding father and first Governor-General, Mohammed Ali Jinnah, was that it would be a home for religious minorities alongside Sunni Muslims (who form the majority of Pakistan's Muslims).
However, successive governments have pursued a policy of Islamisation of the legal system, taxation and public life, which has led to discrimination against all religious minorities, notably Christians, Ahmadi and Shi'a Muslims and Hindus. (Hindus make up 1.6% of the population.)
Sharia law was incorporated into the legal code in 1991, with the passing of the Enforcement of Sharia Bill. It has been increasingly applied, even to Christians and Hindus (despite this contravening the constitution), especially in parts of the northwest where Islamist groups have control. In 2009 the government agreed to implement Sharia law in the northwestern Swat Valley in an effort to persuade militants there to agree to a permanent ceasefire. Under Sharia, apostasy is punishable by death.
The Blasphemy Laws
One of the major religious freedom issues in Pakistan concerns the blasphemy laws. Blasphemy is dealt with under Section 295 of Pakistan's Penal Code.
The original law, based on the British colonial penal code of 1860, simply forbids damaging or defiling a place of worship or a sacred object. It was amended in 1927 by the insertion of Section 295-A, which deals with deliberate and malicious acts intended to outrage religious feelings. Infringements could be punished by up to two years' imprisonment. In 1982 the president, General Zia, added an amendment, Section 295-B, which made willfully defiling the Quran an offence punishable with life imprisonment.
These blasphemy laws require that an offence be intentional. They were seldom used until 1986, when General Zia amended them again, adding Section 295-C to forbid defamation of the prophet Mohammed. Initially, the punishment for breaking this law was either the death penalty or life imprisonment, but a 1991 ruling made the death penalty mandatory. Unlike the rest of Section 295, section 295-C omits any requirement for the offence to be committed deliberately or with criminal intent.
The mandatory death sentence and lack of requirement to prove criminal intent make this law a cause of fear to the Christian community, stoked by the influence of local mullahs in rousing Islamists against alleged blasphemers. Muslims as well as members of minority religions are at risk, and it is easy to break the laws accidentally. In March 2013, a 3,000-strong mob destroyed nearly 300 homes in a Christian colony in Lahore over a false allegation of blasphemy.
The addition of Section 295-C has made the blasphemy laws into a potent weapon for the settling of personal disputes and grudges. The laws are misused frequently to make false allegations in domestic and business disputes, resulting in many innocent people spending years enduring appalling conditions in prison awaiting trial, their families forced into hiding, and some have to emigrate for safety once acquitted.
Since 1986, more than 1,000 people have been accused under the blasphemy laws, with over 50% of the cases involving religious minorities. No one has been executed for blasphemy by the government, but since 1990 extremists have murdered at least 65 people over blasphemy allegations, including lawyers, two judges and over 50 defendants on release (at least 15 of whom were Christians). Once an accusation has been made, some extremists see it as their duty to kill the person concerned, whether or not their guilt has been proven.
Lawyers who defend those accused of blasphemy face threats of violence, and judges are afraid to hear prominent minority cases, knowing their lives are in danger. Extremist organisations often bring busloads of protesters to intimidate those involved in legal proceedings. A Human Rights Commission of Pakistan lawyer was shot dead in May 2014 for defending a university lecturer accused of blasphemy.
Some senior politicians, including the late Benazir Bhutto, promised to amend the laws, but this has not happened because of extremist threats. Ms Bhutto abandoned plans to reform the laws after a three-day strike. In 2011, two senior government figures – Salman Taseer and Shabhaz Bhatti – were assassinated for their opposition to the blasphemy laws and their support for a Christian woman, Asia Bibi, who had been sentenced to death for alleged blasphemy.
Assassinations: Salman Taseer and Shabhaz Bhatti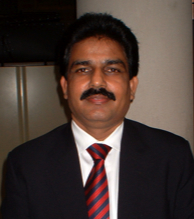 Salman Taseer, the Governor of Punjab, was a liberal Muslim who spoke out against the misuse of the blasphemy laws. He visited Asia Bibi in prison in November 2010 and arranged for her to sign an appeal for clemency, which he presented to President Asif Ali Zardari. In January 2011, Salman Taseer was shot dead by one of his bodyguards, who told the police that he did it because of the governor's opposition to the blasphemy laws and because the governor had visited Asia Bibi and declared her innocent. Following the assassination (and a general strike on 31 December 2010), the government declared that the blasphemy laws would not be reformed or repealed.
In March 2011, Shabhaz Bhatti (pictured), the Federal Minister of Minorities and the only Christian in Pakistan's cabinet, was shot dead in his car. The Taliban claimed responsibility. He had been an outspoken opponent of the blasphemy laws and a supporter of Asia Bibi.
Asia Bibi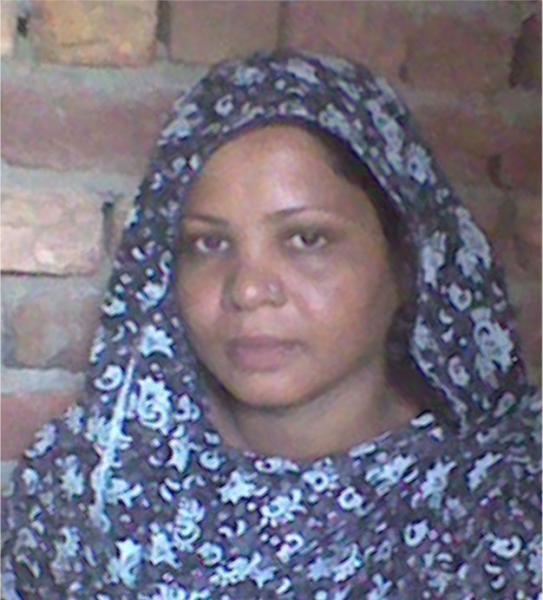 Christian farm labourer Asia Bibi is the first woman to be sentenced to death under the blasphemy laws. The blasphemy charge, which Asia has denied, arose in June 2009 after a dispute involving Muslim women who refused to drink from the same water bowl as Asia. When she challenged the women, they accused her of "defiling the name of Muhammad". She was arrested, tried and found guilty, and was sentenced to death in November 2010. Her appeal was eventually heard in October 2014 at Lahore High Court, but it was dismissed and the death sentence upheld.
In July 2015, the death sentence was suspended pending a full appeal hearing at the Supreme Court in Islamabad. The Supreme Court appeal was due to be heard on 13 October 2016, but was adjourned because one of the three judges recused himself, claiming a conflict of interest as he had been on the bench that heard Mumtaz Qadri's case. The Supreme Court did not set another date. If the death sentence is upheld, Asia's only hope will be a presidential pardon.
(AINA, Barnabas, BBC, Compass Direct, CSW Pakistan Report July 2014, Operation World, VOM, World Watch Monitor)
Church in Chains in Action
Church in Chains has engaged in an ongoing dialogue with the Pakistani Embassy in Dublin on religious freedom issues, campaigning particularly for the abolition (and interim amendment) of the blasphemy laws. These issues have been discussed in several meetings with successive Ambassadors.
Church in Chains continues to call for the release of Asia Bibi and the reform of the blasphemy laws. In 2011, supporters sent hundreds of postcards to the Pakistani Embassy in Dublin and a petition signed by 26 TDs and Senators was presented to the Embassy.
In March 2012, Church in Chains promoted a Topical Issues debate in the Dáil (Irish parliament) in which the Irish government publicly called for Asia Bibi's case to be resolved and the blasphemy laws reviewed.
Church in Chains has, in association with its partners, helped to furnish a refuge in Pakistan for Christian women who have been threatened, assaulted and raped. IT has also helped to fund the operation of Christian schools. In August 2010, Church in Chains contributed to providing emergency aid to victims of the devastating floods.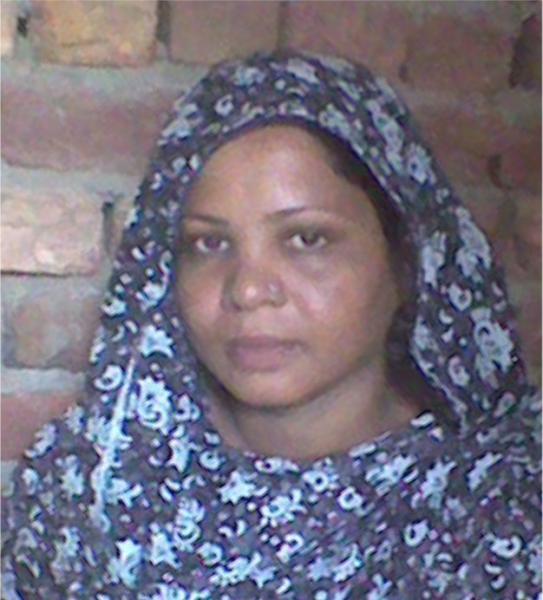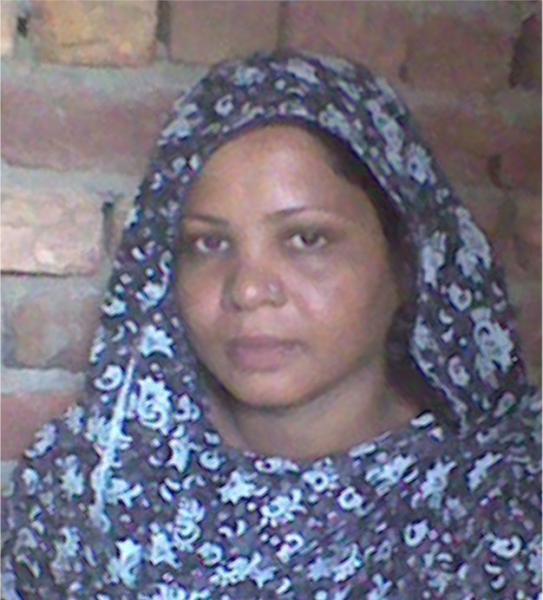 Chief Justice Mian Saqib Nisar has said the Supreme Court will hear Asia Bibi's appeal "soon" and that he will preside over the bench.