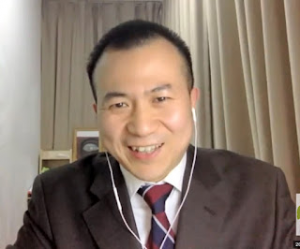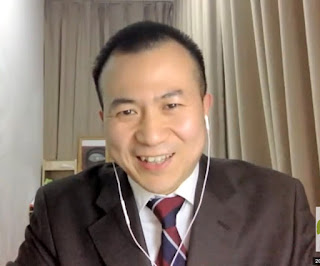 On 18 October, national security officers came to the home of Elder Li Yingqiang of Early Rain Covenant Church (ERCC) and notified him that he was not allowed to organise or attend the daily online "5 pm in China" prayer meeting. This initiative, started by Elder Li and his wife Zhang Xinyue in 2018, now involves members of many churches praying together for imprisoned Chinese Christians via Zoom from 5-5.30 pm (Beijing Time) every day.
National Security officers stayed at Elder Li's home until 5.30 pm and recorded him and his family singing hymns and praying for imprisoned pastors – participating in the 5 pm prayer meeting despite not being allowed to attend online.
The officers tried to make Elder Li promise that he would not attend any prayer meetings during the 20th National Congress of the Chinese Communist Party, but he refused. They warned that they would find him every day before 5 pm so that he could not attend his meeting and informed him that the control would last until 28 October, the end of the first plenary session of the Congress.
The "5 pm in China" prayer meeting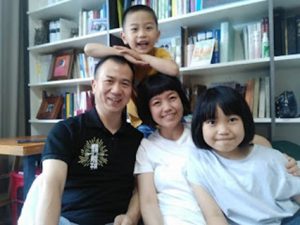 The "5 pm in China" prayer meeting originated as a promise by Elder Li and Zhang Xinyue (pictured with their children) in 2018 when – anticipating a crackdown on the large, unregistered ERCC – they promised to pray simultaneously every day at 5 pm if Elder Li were arrested.
The crackdown came in December 2018 and Elder Li was arrested, along with around 150 other ERCC leaders and members. He spent eight months in criminal detention and since his release in August 2019 he and his family have experienced constant harassment by the authorities.
After being released, Elder Li said that every day at 5 pm was the most wonderful experience at the detention centre because he knew his family was praying with him – he later learned that many other Christians were also praying with him.
China Aid reported, "He said he was with his family, the church, and Jesus Christ together every day at 5 pm. Among the preparations he made for imprisonment, this was the most helpful. He had no clue what was going on outside, but he felt supported and comforted while praying with his wife and children together, which is the most critical spiritual support he received in the 8-month detention."
At the detention centre, dinner started at 5 pm, with detainees sitting in two queues in the hallway waiting for the meal to be distributed to each cell, each cell then distributing the meal to each person. The wait time was generally 15 minutes to half an hour, and Elder Li found it the perfect time for prayer.
He later wrote a song, "5 pm in China":
5 pm in China, prayers waft 
The Lord's grace is poured down from Heaven, how could high walls stop it?  
5 pm in China, prayers waft 
Prospers the gospel wholeheartedly, and may the Lord have mercy on us!  
5 pm in China, prayers waft 
Fly across mountains and rivers, comfort the souls that are hurt 
Body is bound, but soul is free 
Suffer for Christ, advance for the gospel, may the Lord's kingdom prosper!  
The prayer list for "5 PM in China" prayer meetings currently includes nine prisoners profiled on the Church in Chains website (Pastor Hao Zhiwei, Pastor John Cao, Pastor couple Bao Guohua and Xing Wenxiang, Elder Qin Defu, Pastor Zhang Shaojie, Pastor Wang Yi, Alimujiang Yimiti and Chen Yu). Others on the list include pastors, elders and other Christian leaders who have been sentenced and imprisoned; detained but not yet sentenced; or released on bail.
Elder Li promises to keep praying at 5 pm
Elder Li has promised that if the authorities stop him praying with others online, he and his family will pray together every day at 5 pm, and says he will pray even if he is taken away to a police station or detention centre. He asks for prayer that God will continue to protect and guide everyone involved in the prayer meeting and will watch over other pastors so they can continue to lead it.
In an open letter Elder Li wrote in October, encouraging others to pray for imprisoned Christians, he said:
"Prayer is our most vital service! To those Christians who are imprisoned, it is the most important spiritual support when someone remembers them in prayers and intercedes for them every day… High walls can't keep us from the love of brothers and Christ nor the spiritual communication via Christ.  
"In the wilderness of this life, Christians' prayer is a holy war and spiritual war. We can not only participate in the war by attending the virtual prayer meeting of the kingdom but also get involved in the holy war by lifting hands to God anytime, kneeling in our private room, praying in our family worship, and attending the morning and evening prayer meeting and specific prayer meeting organised by churches.  
"What can we do for the imprisoned Christians? The first thing is prayer, and the second is still prayer."
(China Aid)
Share this