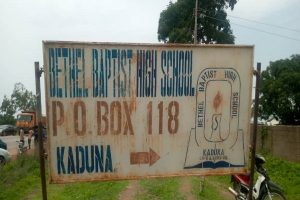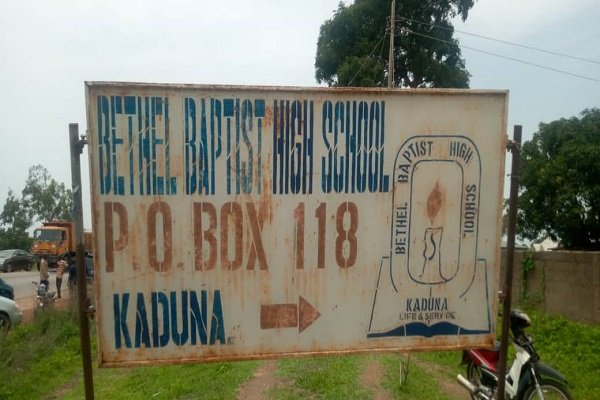 Two more students from Bethel Baptist High School in Kaduna state have been released by their kidnappers, leaving one student in captivity.
On 2 January the chairman of the Kaduna state chapter of the Christian Association of Nigeria, Rev John Hayab, confirmed the release of the students, stating: "The number of the released students includes one student who was freed on December 28 2021 and another one who was freed on January 1. With the release of these two students, a total of 120 students have regained their freedom so far and only one student is still with the bandits."
The students were among a group of over 140 kidnapped at gunpoint on 5 July 2021 in a raid by suspected Fulani militants on their boarding school in Kaduna state's Chikun Local Government Area. Most of the hostages have been released in batches since early July or have managed to escape. It is believed that large ransoms were paid to secure the releases.
Releases and escapes
5 July Around 25 students and a teacher escaped on the day they were abducted.
7 July 28 students were released. The kidnappers warned that the remaining students could starve unless their parents supplied them with food. They reportedly promised that the children would be safe if parents delivered rice, beans, palm oil, salt and stock cubes, and said a ransom demand would follow.
12 July A boy who was sick was released in the forest and found by security forces, who brought him to a police clinic.
21 July Five students escaped when they were sent to collect firewood for cooking – police found two of them and the other three made their own way back to the school.
24 July Another 28 students were released. The kidnappers arranged to drop the students at a pickup point where they were met by church buses. Video footage of the released students being reunited with their families showed them to be weak and tearful.
25 July Four more students escaped.
21 August Another 15 students were released. They were reportedly weak and sick, and their parents took them to hospital for treatment.
27 August Another 32 students were released, sick and exhausted.
18 September Ten students were released – eight reportedly following ransom payments and two due to illness.
26 September Ten more students were released. Rev John Hayab confirmed that the gunmen freed the students after collecting a ransom.
8 October Five students were released, along with the school matron.
26 November The head boy of the school was released because of illness. He had previously refused to accept release while any students remained in captivity.
(Associated Press, Barnabas, Daily Post, Premium Times, Punch, Reuters, Vanguard)
Share this